Guru (talk) 10:33, 14 October 2015 (IST)
---
In this simple tutorial, I will show you how to make a distance meter. It uses a ultrasonic sensor to read distance and display it in custom big fonts on a LCD display. It is powered up by a battery, so that you can take it around for a ride. We also plan to put up a case around it and make a kit. How does that sound?
Components/Boards Used
You'll require the components below to make it happen. Please consider buying them from the Explore Embedded Store to help us make all the awesome stuff.
Wiring diagram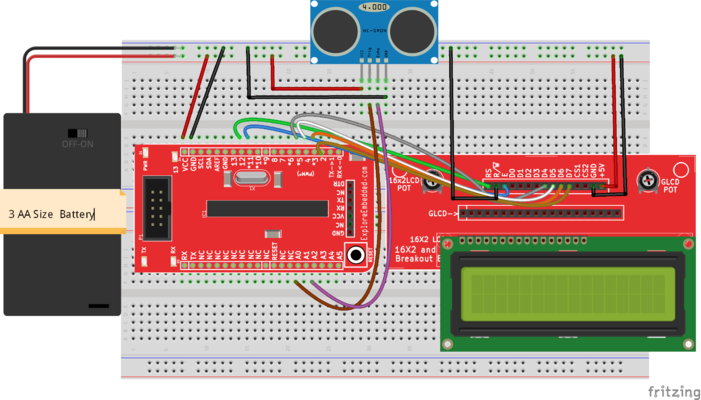 Arduino code for Distance Meter
Downloads
References and Credits