Mini Atmega8 AVR USB Development Kit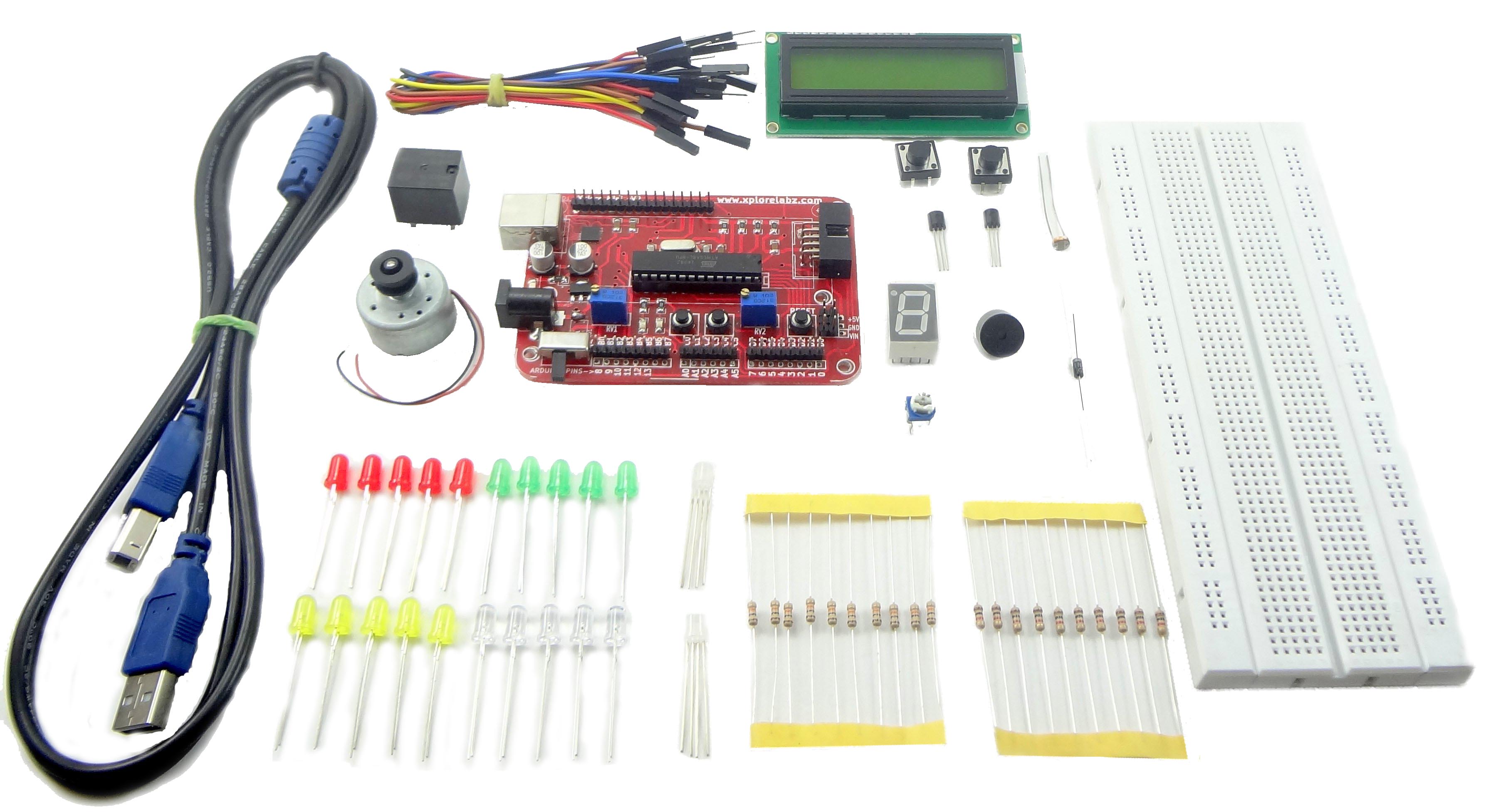 Mini_AVR with USB is a small rapid prototyping board based on atmega 8 controller from AVR. Comes with inbuilt bootloader and hence eliminates use of external programmer. It can also be used with Arduino software. The board has additional pads for male connectors, with which the board can be fixed on a bread board! The kit also has all the other components which help you do all the basic experiments. Later you could use the board in any of your projects.
Kit Contains
Mini_AVR_USB Development Board
LCD 16 x 2
Switches 12mm (x2)
LEDs 5mm x20
LED RGB x2
7 Segment
Buzzer
Relay
Pot 10K
DC Motor
Light Dependent Resistor (LDR)
Temperature Sensor (LM35)
Transistor BC547
Resistors: 1K, 10K (10 each)
USB Cable 1
Jumper wires male to female x15
Breadboard
Downloads
Visit the Mini_AVR_USB Development board page
We are build this stuff, check back again soon!
We are build this stuff, check back again soon!